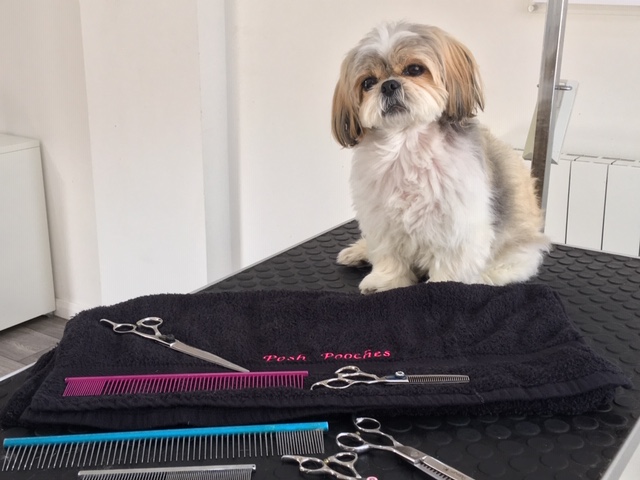 Grooming
GROOMING APPOINTMENTS INCLUDE
Professional clip/cut to owner requirements
Hand Stripping
Ears Cleaned
Total Removal of all mats from coat
Clipping
Warm Water Bath
Nails Clipped
Fully Air Conditioned
Grooming Fees
Grooming fees vary according to size and the amount of work involved. For example hand stripping is more time consuming than clipping and therefore more expensive. A dog that comes into the salon every 6 weeks will be easier to groom than a dog that has a matted coat and hasn't been groomed for a long period of time. I use the best quality products ensuring that your dog feels their very best at all times.
We have a fully air conditioned, open plan grooming salon using top of the range equipment.
We maintain high standards of hygeine and cleanliness, sterilising all tools and surfaces between each groom.