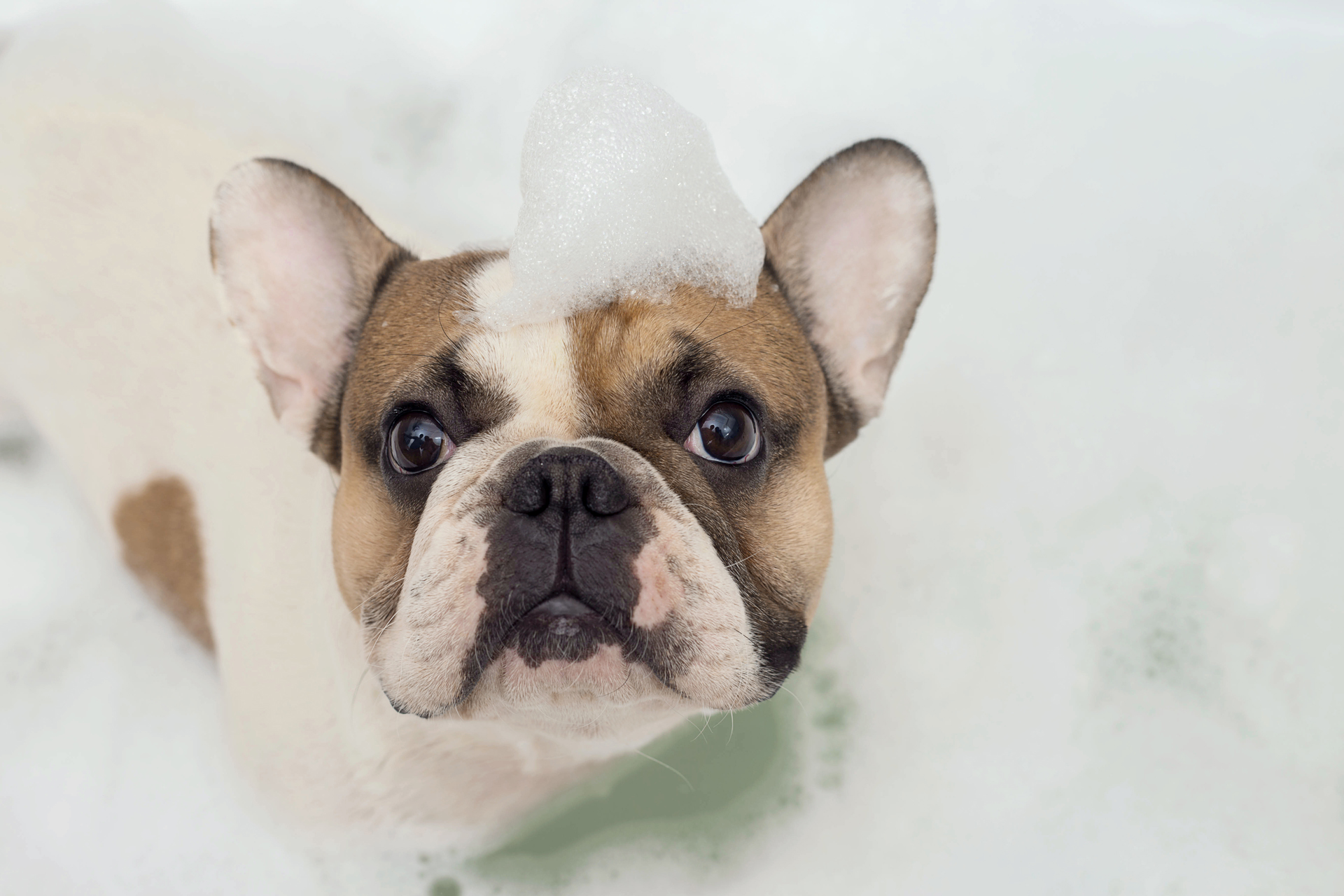 Any of these treatments can be added to a normal groom
SPA EXPERIENCE
This is a special treat for your dog ; This is the ultimate treat for your pampered pooch. Consultation to determine your dog's history, health issues likes and dislikes
Luxury Bath
Luxury Bath, a choice of conditioning colour enhancing and whitening shampoos, that bring out coat colour – for white, black, red, brown and copper coats.
Blueberry and vanilla facial
Blueberry and vanilla facial. A refreshing and hydrating scrub to smooth balance and cleanse the a gentle exfoliating effect which helps remove dirt and tear stains around the eyes and mouth. Great for all skin types and all ages of pets.
Fresh Breath Treatment
Fresh breath treatment which is a blend natural holistic ingredients which produce a healthy oral environment, kills the germ that causes bad breath, plaque and gingivitis This gentle treatment also smoothes minor gum irritations.
Professional clip/cut to owner's requirements, warm blow dry Pet Pedicure
Pet pedicure, a relaxing pedicure which is a vanilla and milk thistle paw soak that helps paw damage from gravel, snow and salt treated roads. The vitamin enriched conditioner keeps paws soft and are less likely to crack.
Luxury finishing Cologne Spritz
Luxury finishing cologne spritz also a UV protector gentle, refreshing cologne with essential oils lavender, oatmeal, calms and soothes. White tea and vanilla nourish and rehydrate, Ginger root and grapefruit help to revitalise brilliance.
Aromatherapy shampoo - Soothes and calms distressed dogs.
Vet grade shampoo – For dogs that have particularly itchy and sensitive skin we use Evening Primrose coat conditioning and have a range of products to suit your dog's needs.